Nowadays many people want to gain some additional income… Extra 300 or 400 dollars per month would be a good start… right? Who wouldn't be happy?
Activities for some extra income are countless but the best option is surely internet which has around 4 billion users. The internet is widely used for promotions and advertisement. More and more people are deciding to shop online as it saves time and usually money.
That reason makes it possible for every website owner which is connected to a partner program to earn some money. Online store: Amazon, Ebay, Alibaba and web browsers Google and Yahoo are web giants as they own the majority of internet users which brings them a good income.
The internet generates millions and millions of dollars. Users from the USA alone spent more than 327 billion dollars online according to 2016 statistics. We can take a small part of the entire pie and earn some money. Generating income online is now accessible to every single individual.
All we need for working online is our own will and certain knowledge which you can get now!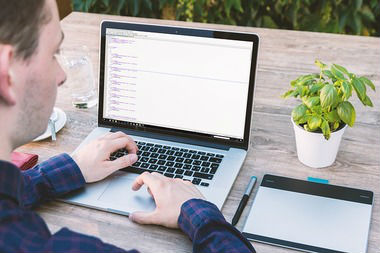 Working online in 2019
:
How:
We truly don't need any experience for working online. All we need is some basic knowledge of the computer and the internet and some will and joy to work. Before generating an income online we must be persistent and try, as the income truly depends solely on us which means we can only earn as much as we put in.
The good part of the internet is the fact that it is fully automated. That doesn't mean that our website sets itself up and runs without any work but it means that our website generates income while we sleep. The income is based around our website, the number of visitors and the ads that show up on our website.
This is how many individuals around the world do it and some make a good living out of it. People, who do this, are: retired individuals, single parents, students, and individuals, who want to have a job that enables more free time with a good pay check.
Where:
We can start working by joining a partnering website like: Amazon associates, ClickSure, Rakuten, Commission Junction, Avangate, Avantlink, Google AdSense, AffiBank and many others.
To start working we don't need to own a business as we get our payments via a pay check or bank transfer. We are simply brokers of the partner websites which means that we must be at least 18 years of age to own our own website. Those are the main terms that we must fulfill.
Before starting to work we must thus discover, how to create our own website. If we want to earn online we must learn how to set it up and receive a monthly income. There are many individuals around the world who don't know how to do it so they try and soon give up because it seems too hard but we can teach you how.
We must know that the income won't be generated in one day as it requires knowledge and time. It is also important to know that the process will require our valuable time and money.
If we want to start working online it is a good idea to get a mentor who will share his knowledge.
If you want to read more about working online sign up to our newsletter.