Are you unsure what kind of domain to choose for your blog or website? If this is your problem, do not worry, because I blogger Sandra will present you a complete guide for choosing a perfect domain in 60 seconds!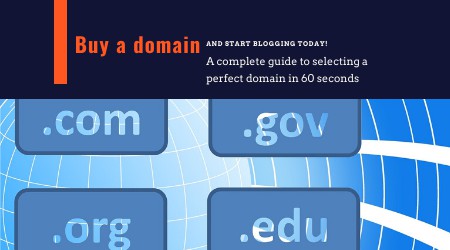 Well, let's get started!
1.Step one – Select a niche:
Choose a niche in which you find your passion! You can choose between: music, sports, games, photography, electronics, gardening, food, travel, parenting, relationship advice, health, fitness, fashion, beauty, weight loss, bodybuilding, personal development, woodwork, painting, investing, entrepreneurship, etc.
How can you make money in these niches?
The most successful bloggers use affiliate marketing. (On their blog they only write about the topic they have chosen. They promote relevant products on the blog and attract targeted audience to the blog.) – You can learn all this through our blog!
2.Step two – Select a short domain:
In the second step, you already have a selected niche. Then you just have to look at it to choose a short domain that is easy to remember. This domain should consist of a word that is relevant to your niche. For example, if you choose a fitness niche, you can choose the following for the domain: fitness, gym, fit camp, fitness coach, or something similar…
3.Step three – Add uniqueness to domain:
If you want to pick a unique domain, it should be composed of at least two words. The first word should be a word that relates to your niche. The other word may consist of describing words such as: genius, guru, king, legend, pro, queen, family, man, mama, mom, momma, learn today, ultra, smart, step, modern, turbo, cool, adventure, etc.
4.Step four – Choose the extension .com:
If you are choosing a domain, make sure to choose a domain with the extension .com. Such domains are considered the most authoritative on the web. People prefer to visit blogs with familiar extensions rather than unrecognizable ones such as .info, .club, .biz.
5.Step five – Register a domain as soon as possible:
Once you have selected a domain, the only thing left is to register it as soon as possible. If a domain is available today, it does not mean that it will be still available in 1 week. During this time someone else can register exactly the domain you want. So visit: https://www.siteground.com/ because you can easily register domain and hosting with them.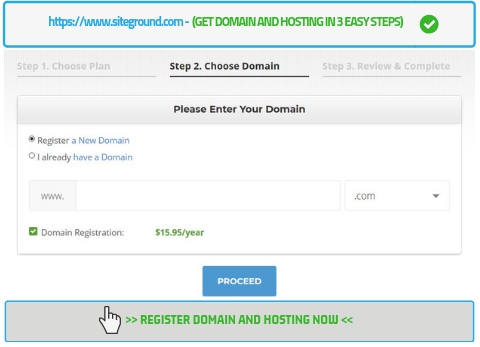 Conclusion: Did the article help you with choosing the domain?
If you still do not know which domain to choose for your blog, use the Google Keyword Planner tool. In this tool you will find plenty of words that relate to your chosen niche. With the help of the tool, you can get a great idea a lot quicker!