When you're looking for Jobs in 2019, it's wise to inform yourself about which jobs are most popular in 2019. We will talk about exactly this in today's article.
Top 3 Jobs in 2019:
Among the top jobs that you can do part-time or full-time are undoubtedly: Uber driver, Article writer and working from home as a Blogger. Allow us to now describe all these jobs in detail.
1.Uber driver – Median pay (annual) – $90,000: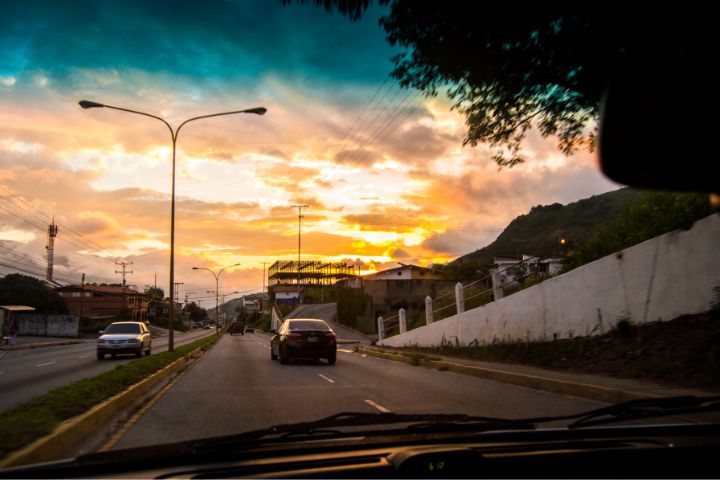 How is this work done?
In this job an Uber app on your phone is used. The driver himself decides on when to work, where he will work and how long he will work.
The Uber application works in such a way that when an individual requests a ride, the job offer opens to the nearest Uber driver. The driver has exactly 15 seconds to accept the work.
After accepting the job, the application leads him to the customer and then to the desired destination. After the ride, the driver clicks the end trip button and immediately receives a transfer to his account.
Advantages and disadvantages:
One of the biggest advantages is that Uber drivers themselves decide on when, where and how long they will work. Plus they receive instant payments, they get to meet new people and they can work without special experience.
The disadvantages of this work are that it is often necessary to work even on weekends, in the evenings and in the morning, because then we can get the best earnings. Plus, the disadvantage is that after the end of the journey, customers evaluate us and if our ratings are dropping, we may no longer be able to drive for Uber.
How to start working?
First of all, we need a newer smartphone with a GPS receiver to which we download the Uber app. Then we have to register and start Uber education for beginners. We must have our own car that is not older than 10 years. We need to have the status of a legal entity and we must have a certificate of no criminal record.
For who is this work suitable?
For those who like to meet new people and are ready to work late night hours. Work is suitable for those who like driving and are ready to drive for hours in a day.
For who is this work not suitable?
You are not suitable for being a Uber driver, if driving in cities and in the night hours is something that you do not enjoy. In addition, this work is not for if you do not tolerate drunk people, because if we work in the night, we often encounter such people.
2.Article writer – Median pay (annual) – $61,000: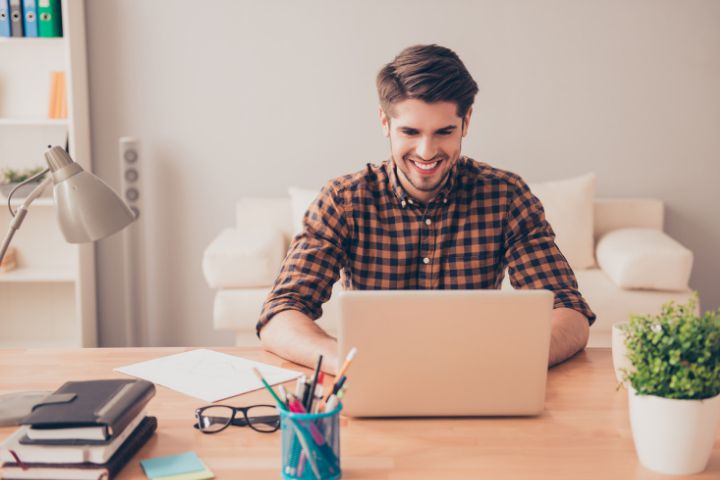 How is this work done?
For online media we have to write articles on various topics. When writing content we can do some research beforehand, but our content must eventually be 100% original. (How exactly is this work done is taught in detail at WritingJobs.Net.)
When writing, we need to consider certain requirements of our employers. These requirements vary depending on the purpose for which our texts will be used.
If we are writing texts for SEO agencies, we usually do not need to pay attention to quality in these articles. While writing an article for recognized online media, we need to make sure quality is top level. We can write in a conversational tone and make sure that the content is fun and informative.
Advantages and disadvantages:
One great advantage is that the work is fun and perfect for beginners with no experience. We do not need to be expert at grammar and in a particular field. Work enables freedom unlike usual 9/5 jobs as we can work from anywhere in the world.
Disadvantages are that we need some knowledge in the beginning before we become successful at work. Many people do not have the right knowledge and because of this they never get to know how fun and simple the work is once you are familiar with writing basics. You can learn the best tips on how to write a great article as a complete beginner in minimum time at WritingJobs.Net.
How to start working?
If we want to start with this work, we have to check the employment platforms. In these sites, we find a lot of available jobs for article writers. Millions of online media require new content every day and therefore we have nothing to worry about not finding work.
There is a great demand for article writers and one of the good opportunities to get the work of a writer is to contact the largest online media and ask them if they have any available positions.
The third option is to join the WritingJobs.Net website. They teach us how to start working as a complete beginner. In addition, WritingJobs.Net is partnered with many companies that offer well-paid work for article writers. WritingJobs.Net offers you work in three simple steps: 1. Choose work. 2. Deliver your work. 3. Get an instant payment via paypal, cheque or bank transfer!

For who is this work suitable?
This work is suitable for all those people who like to express their opinions. Writing is an art and every person has his own writing style. When writing, we can express ourselves in a fun and conversational tone more than you think. Work is suitable for both older and the younger generation. All we need to get started is the desire to work and educate oneself.
For who is it not suitable?
It is not suitable for those who are convinced that writing is boring. Work is certainly not for those who think they are not able to write a single good article.
3.Blogger – Median pay (annual) – $20,000- $150,000: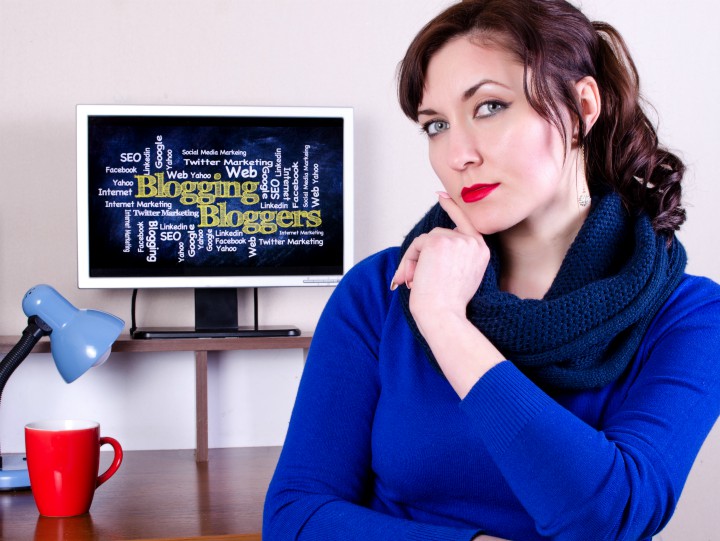 How is this work done?
For this work, we choose a profitable niche to which we set up a blog. We need to find a niche that is always popular in the world.
Later, we start to offer certain products or services from other people who have been proven to sell well. These products and services are relevant to the theme of our blog.
In the third step, we bring visitors to our blog who are interested in exactly what we offer on our blog. In this way we get regular earnings every month.
Advantages and disadvantages:
Advantages of this work are that once we have a successful blog set up, it will work for us automatically 24 hours a day every day of the year. This means that we can earn money even when we are on holiday. Plus, the big advantage is that the online market in 2019 is extremely huge. The internet currently has over 4 billion users. This means that there is an opportunity to earn excellent online earnings with blogging.
Disadvantages of this work are that a lot of work and education is required before we set up a successful blog. In this work, like everywhere else, we do not get excellent earnings overnight. We need to persist and work consistently. It is necessary to work for at least two hours a day if we want to get results within a few months.
How to start working?
If you want to start with this work, or learn more about how this work is done, you can sign up for Free-30-Day Blogging Challenge, where I blogger Sandra give you a step-by-step guide to get started.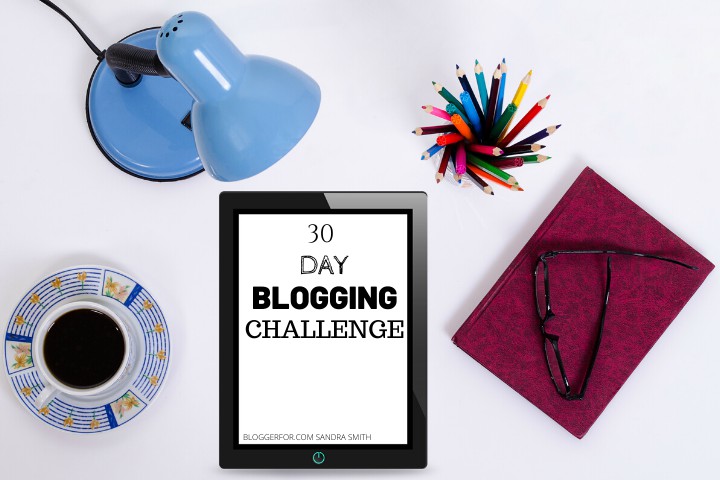 Join the 30 Day blogging challenge.
For who is this work suitable?
It is suitable for those who want to test new challenges in life. Blogging can initially be a hobby which you can later turn into a real home-based work.
For who is it not suitable?
For those who are not interested in online work. For those who prefer to work for other people and do not like being their own boss. Work is also not suitable for those who are not ready to work and insist to get results.
Some final thoughts. – These are the top 3 Jobs for 2019:
You've just learned about the top 3 jobs that you can do part-time or full-time. Some of the jobs mentioned in this list can even be performed from home. All these jobs are currently popular in the world.
These jobs are successfully performed by older and the same younger generation. Among them are also students and pensioners. Students work in order to be able to afford something during the study year. While pensioners often work for entertainment and new experiences.