How to build links to your blog is a keyword that quite a few bloggers enter into the search engine every month. (This article will explain in detail everything you need to know about link building.)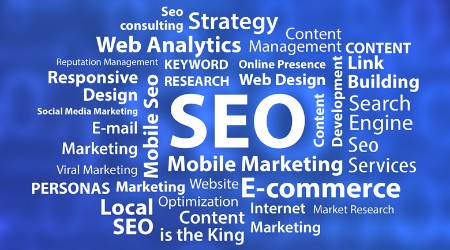 Why build links?
By doing this we build recognisability of our domain. We build its authority, which we evaluate online with PA – Page Authority, DA – Domain Authority, Citation Flow and Trust Flow. The more links our domain has, the better ratings we get.
Based on these ratings, search engines decide which blog article to rank higher in search results. If our articles rank high among the results for certain keyword, then we will get thousands of monthly blog visitors.
This is the reason why is it worthwhile to work on link building. Another word for this is off site blog optimization. We will reveal later in this article how exactly you can start working in this area too!
How to build links?
1.Slowly in a natural way:
Links must be built in a slow manner. This is especially true for newly registered domains that are not older than 6 months. And it is recommended that we only get links from authoritative pages for our blog.
In the start, start building them on sites like: Facebook, Twitter, Pinterest, YouTube. That way you will slowly build your authority. You can build two to three links a week if you have at least 30 articles published on the blog.
2.On PBN sites:
You can also post your links on PBN sites via guest post service. If you have a registered user account on the Fiverr freelance website, you can find users here who are ready to publish your article with inserted link on their PBN site.
When you are publishing articles with links on PBN sites, be sure to only choose the most authority sites. Use the following tool with your research: https://www.bulkdachecker.com/. See that the website has high PA and DA.
3.On web 2.0 sites:
The best web 2.0 sites where you can get a follow link are: wordpress.com, weebly.com, wix.com, tumblr.com and blogger.com. All of these sites have high PA and DA and are therefore highly appreciated if you are getting links the right way.
Whenever you want to get a link on a web 2.0 page, you should always add value before that. You need to build your blog on a web 2.0 site and publish at least 5 unique articles on it, only then you can get a link.
4.Use the relevant article:
When getting a link, always insert it in an article that is relevant to the topic where your link leads. Post this article on a PBN or web 2.0 site. Make sure it is at least 300 words long and unique.
Use relevant keywords in the title of the article. On top of that you should also use your targeted keywords in a natural way throughout entire article. Use keywords that you want to rank in the search engine for, then make sure that the link leads to an article on your page that uses the same keywords in the article title and in the text.
5.Make a good mix for anchor text:
Anchor text is clickable text. Keep this text as diverse as possible. In no way should you build links in such a way that you use the same anchor text on all pages. This will look very unnatural to search engines.
So build links as naturally as possible. On some websites, use the following for anchor text: naked url address, click here, more information here, read more, your exact keyword, your exact chosen keyword + additional words.
Final thought on link building:
Do you think you can do it?
We recommend that you build links for your blog in the most natural way possible. Build them slowly 2-3 per week at most. Use unique and relevant articles. Only get links from the most authoritative sites and at the same time from the most diverse sites: social networks, PBN sites and web 2.0 sites.
Do this properly and before you start building links for the specific article you want to rank for you should also perform on-site optimization. On-site optimization means writing a targeted article for the keyword you want to rank for.
You must use the keyword once in the article title and 1-2% of that keyword should be mentioned throughout the entire article text. You should always use the keyword in a natural way and make sure article is useful to readers. It should have as much information as possible.
That's it! Build links as instructed and use the KWFinder tool to research your keywords. If you do all this, search engines will reward you soon.