Why did I decide to start blogging? … If anyone asks me such a question, I can answer him with the following words!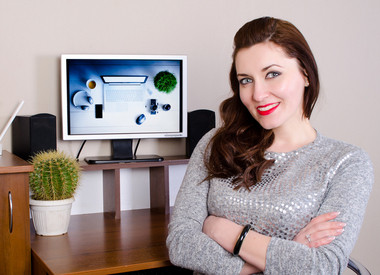 1.Because this work is pleasing to me:
This is one of the first reasons why I decided to blog.
I've always enjoyed the internet and computer. I always enjoyed spending my free time browsing the web.
2.Because it brings me earnings:
Yes, exactly!
This job also offers me good earnings and for this reason, I do this work with even more pleasure. I can earn a lot more in this work that I would in a regular job. I earn as much as I work.
3.Because it offers me freedom:
When blogging becomes your primary job, you get to see the difference between a normal job.
Blogging is a work I can perform from anywhere in the world. I only need a computer and an Internet connection for work.
4.Because writing makes me happy:
To be honest, I was not really enthusiastic about writing in the beginning.
However, after a few months of blogging, I discovered that this is my passion. Now I really enjoy writing articles on topics in which I have experience.
5.Because I can have a healthier lifestyle:
Since i started blogging, I have more free time. Life has since become less stressful.
My previous job did not offer me such freedom. In my previous job, I was overworked.
Here at blogging I do not have anything rushing me and I can spend more time for myself.
6.Because I can help others:
No matter on which subject is your blog, you can always help other people.
With the articles you have posted on your blog, you can truly help your visitors. You help them solve their problems, and this is the most beautiful thing you can do in life.
7.Because you learn new things:
Once you start blogging, you begin to discover new things in your life.
You discover your abilities. From then on, you learn how valuable learning is.
With the newly acquired knowledge, you can achieve many new things in your life. Once you acquire new knowledge, you become proud of yourself.
8.Because I can satisfy my ambitions here:
Every person has their own ambitions. He has wishes that he wants to realize.
I have many plans for my future. That makes me happy. The best thing about everything is that in blogging, I can achieve what I could not achieve in my previous job.
9.Because nothing is too hard to be impossible:
Believe it or not, but even pensioners and teens are blogging these days.
It's a job that everyone can do. We only need the will to work.
I can tell you that in the beginning I only had basic knowledge about using a computer and the web. Today, I am achieving excellent results with this work.
This concludes my reasons that pushed me to pursue blogging.
These are the reasons why I will always enjoy this work!
Take your blogging to the next
level.
Start building your online business today.