The Internet currently has 4.3 billion users. People use the web for fun, education and shopping. Currently there is a good chance to achieve additional or primary income with online blogging.
In the next three minutes I will reveal all the details!
Blogging for extra income - How does it work?
I, blogger Sandra, have over 7 years of experience in this field. To date I have set up many successful blogs on different topics. I can tell you that with blogging we earn money when we set up a blog for a niche which is always relevant in the world.
In these niches, people are constantly looking for solutions to their problems. Some people ask themselves: how to lose weight, how to gain muscle mass, how to improve their relationship, how to improve their financial condition. If we cover a particular niche well in a blog, we can have a successful blog.
We make money when we bring targeted visitors to our blog. We need to bring in visitors who are interested in what we write about on the blog. When we link our blog to affiliate marketing, we can offer services and products on the blog that our visitors are searching for.
This is how we make real money online. But you must know that results require work. No one can guarantee you certain income. Because the results depend on: your work, knowledge and motivation. You need to work hard with blogging, just as you would in your regular job. You can start blogging as a hobby and later change it into a real home-based business.
My friend, blogger Jack, can tell you a few extra words about blogging:
Get my complete guide for beginners: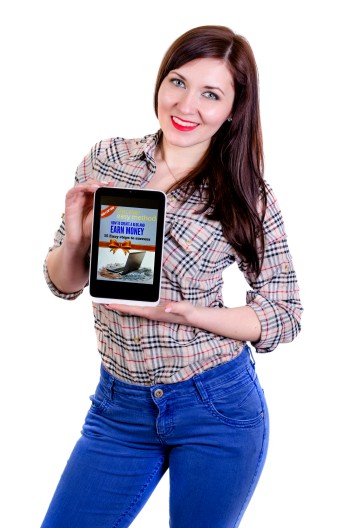 How to create a unique and beautiful blog with my step-by-step guide.

How to increase blog traffic with proven FREE & PAID tactics.

How to monetize your blog – 3 Kickass Pro Strategie
It is suitable for those who would like to start a new hobby and maybe later turn it into a home-based business. Many people today could benefit from some extra income and blogging allows you to earn money by doing something that makes you happy and that you are passionate about.
The guide is not suitable for those who do not have time for it. Because besides the guide, I also offer you regular weekly tips to make it easier for you. But unless you have the time and desire to do it, this is not for you. In addition, it is not suitable for those who are looking for quick earnings overnight, without working hard.
If you continue reading the article, you will learn more about: setting up a blog, selecting a niche, writing articles, affiliate marketing, attracting visitors. These are the areas that you need to know in order to make extra or primary income with blogging.
Through my complete guide you can learn that setting up a blog is not a difficult task. I will take you through video lessons step by step. Even complete beginners can set up a blog in this way. In my guide, I will show you how to use the WordPress platform for blogging. If you don't already know, this is the platform used by 27% of all sites on the web.
You should have no problem choosing a niche. We can choose among more than 50 profitable niches. We can choose the one that is closest to us personally. The fact is that each person has at least 3 topics that he likes to talk and write about. For example, we can choose between: health, beauty, fitness, finance, partnership and love, hobbies, pets. You can find more good niches in my guide.
If writing is causing you problems, you have nothing to worry about. Today you can order articles from experienced writers. I will reveal how and where you can do that in my guide. Otherwise, you can start writing an article very easily: first do a keyword research with the free Google Keyword planner tool, then create an article title, do the research, and start writing.
What is affiliate marketing? This is one way of selling products and services online. To start with this work we need a blog that is set up to a certain niche. In our blog articles, we offer visitors services and products that will help them lose weight, for example, if this is our niche. These products are found on partner sites like ClickBank, JVZoo and many more. With each sale we will receive a pre-determined commission in the amount of 50$ or even 500$.
There are many ways to attract visitors. We can attract them through online giants: Google, Yahoo, Bing, Facebook, Twitter, Pinterest. For example, Google search engine receives 80 thousand searches in just 1 second. Then we have the Facebook social network with 2.3 billion active users. Through these sites we can attract thousands of visitors, either for free or by paying.
Click on the picture below to read the first chapter
of the most successful e-book on blogging and affiliate marketing!
Take another 15 minutes of your free time and in e-book you will learn all the details about how one of the most successful bloggers started with blogging and affiliate marketing as an absolute beginner. This happened during his student years, but today he even taught his father about this line of work and he can teach you too … if you wish.