Becoming a travel blogger can be a fun job – just think how fun it could be to travel and make money off of it… who wouldn't want that?… right?
I believe everyone would love to have a dream job like that but it is still a fact that we have to fight for it.
If we truly want to become a travel blogger we have to fight in the following ways: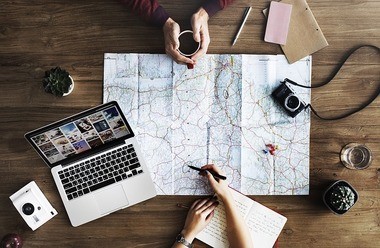 1.The start is really important:
To start it is good to have at least some will and joy for such work.
If we don't travel around the world ourselves it is good to find a good writer for our blog that is able to write high-quality articles connected to that theme.
You can use the website Iwriters to find experienced writers that are really good at their job.
2.Don't give up:
Don't listen to those who didn't succeed themselves.
You have to know that it is not possible to get success in just one night and that you must persist – especially with travel blogging.
If just anyone could start earning in just a week everyone today would be rich.
You probably know that many people of the modern world are lazy and don't want to work much but you must also know that blogging can truly pay off.
3.Choose a good niche:
Traveling is a big niche that can be divided into smaller ones.
If we want to succeed relatively fast we need to focus on a smaller niche that we can quickly become an expert in.
As a travel blog, we can choose: luxury trips, summer trips, cruising, camping, cheap trips, adventures,  city or countryside guides, the best destinations or focus on food and drinks.
4.Use the Google keyword planner:
Before you start writing articles sing up for the tool Google keyword planner that searches the most commonly searched for keywords.
By taking look at them you can see what people are looking for and can use that to your advantage.
5.Start working on email marketing:
By using email marketing you're constantly in contact with your visitors.
We all go on one or two bigger holidays every year and that niche certainly holds a lot of money so we can use it to promote many good services.
And that would be it!