Are you wondering why and how to drive quality traffic to your website or blog?
If you are a blogger or owner of an online store, this should be of great interest to you!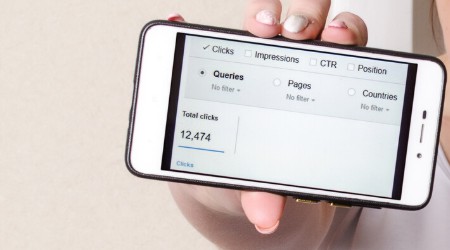 Why?
Because quality online visitors are in the end those who will bring you profits. Without them, there are no earnings even if you have the most beautiful website or blog.
You need to show what you offer on your blog to the right people. You need buyers on your blog and not people browsing. On the blog it is better to have 100 potential customers than 100,000 busybodies.
Right? Do you agree with this?
How?
This is another question you need to know the answer to if you want to get online earnings. You can earn a lot of money online if you know what to do.
If you do not know what to do, then you cannot earn a cent. If you're looking for the right way to get online earnings, continue reading:
You need to know that the online market today is really huge. It has over 4 billion users. And these users spend 3 hours a day on the web.
Most people today use web search engines. Google, Bing and Yahoo are currently the most popular. Let's mention that Google receives 3.5 billion searches in just one day.
Some enter the following keywords into search engines: how to lose weight, how to drive traffic to your website, how to win the lottery etc.
People enter all kinds of possible keywords into search engines, from the most random to the most funny. Example: what is the first day of the week, how to survive zombieland.
Because the internet market today is incredibly huge, search engines find the best traffic for our site or blog. Here we can find the most targeted audience. We can find visitors who are interested in buying exactly what we offer on our blog.
For example, if we sell women's watches on our blog, we can bring visitors to our blog through search engines with keywords: watches for women, ladies watches, best watches for women.
We can attract these visitors in two ways. First option: blog optimization. Second option: work with payable ads.
That's it! And..
Last tip:
Google Keyword Planner is a tool worth checking out. In this tool you can find what your targeted audience enters into web search engines. If you target your audience well and have a proper blog, you can expect good online earnings.
With 1000 quality web visitors, you can earn from $200- $1,000. Final earnings depend on how well we can sell a particular product on our blog and for what kind of amount do we sell it for.
We can earn $20 or $200 from one sale. Anyway…
In any case, at the end of the month, we will earn excellent profits if we drive only quality visitors to our website or blog!
Take your blogging to the next
level.
Start building your online business today.