At the beginning when I started blogging, I only had basic knowledge about using a computer and the web. At that time, I could not even imagine I would be so successful in this work today.
But what can I say … despite everything, I managed to learn everything … And I am proud of that.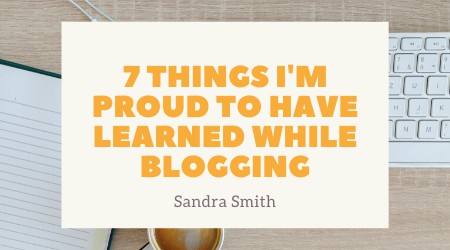 1.Setting up a blog:
I never thought that setting up a blog is so easy to do.
I initially thought that setting up a blog is hard to do and only suitable for those that are experienced in computer programming.
But when I started working, I soon realized that I was wrong.
How to be professional at setting up blogs?
It will be easiest for you to learn from successful bloggers.
If you learn everything yourself, setting up your blog may cause you plenty of trouble.
If you want to set up a blog in an easy and quick way, I recommend that you check out the complete guide: How to start a blog.
2.Editing a blog:
Your blog also needs to be edited. It must look nice.
If our blog has a nice design, visitors will stay on it for a longer period of time. On account of this, our monthly earnings will increase.
How to be professional at editing a blog?
We can edit our blog in many different ways.
We can edit it with: photos, logo, favicon icon, WordPress plugins. If you are using the WordPress Platform, you have many options to edit your blog.
WordPress offers you free themes and plugins that you can try and use at any time. – They are available to you on your blog's control panel.
3.Writing Articles:
I have to tell you that the writing articles in the beginning caused me some trouble. I did not know: how to start writing, how to continue, how to structure my articles.
Without this knowledge I was very slow in writing. When I discovered some simple techniques, my writing vastly improved.
How to be professional at writing?
Write articles regarding the topic where you find your passion. And then you should be lead by your passion. You will find that writing is fun and you will discover your own style of writing that suits you personally.
4.Email marketing:
Email marketing is a tool which can increase your online earnings.
All successful bloggers use email marketing. I started using it too, and initially had some problems with it.
But it was worthwhile to insist because today email marketing works for me in a completely automatic way. It brings me earnings even at night while I sleep.
How to be professional in email marketing?
For your email subscribers, write at least 30 quality emails.
Content should be relevant to the subject of your blog. One email should contain 200-500 words of content.
In the first email, introduce yourself and tell something about yourself. In second email, tell them what your customers can expect from you. The other e-mails are informative and every third or fourth email is promotional.
5.Off-site optimization:
Yes, off-site optimization is also something you need to learn if you want to become a successful blogger.
And it's not too hard, it can definitely be learned.
Off-site optimization is posting links to your blog on other sites. This way we make sure that our articles appear in search results.
How to be professional in off-site optimization?
For good off-site optimization, we need to work on building links.
(We need to create a good link profile.)
We can create a good link profile by posting links on related blogs that contain same theme as our blog.
Additionally, we should use different anchor text on each blog for the link. (Click here, more here, learn more, keyword,…)
6.On-site optimization:
On-site optimization is another unknown to all blogger beginners.
When we hear this word, we think it's something complicated.
But in the end, it's not at all true. On-site optimization is in fact very simple.
How to become professional in on-site optimization?
For each article that you want to post on a blog, select one keyword that you find in the Google Keyword Planner tool.
Then use this keyword once in the article title. The title of the article must be unique and consists of several words, it should not contain only the keyword.
Then, in the article, use the keyword in a natural way. Density of keyword should be 1-2% of the entire text.
7.PPC-Pay per click advertising:
PPC or in other words, pay-per-click advertising is something you should pay attention to.
On account of it, we can bring thousands of visitors to our blog.
We can advertise on the largest search engines: Google, Bing, Yahoo, or on social networks: Facebook, Twitter, Pinterest, Instagram.
How to become professional in PPC?
If we want to work with PPC advertising, this is definitely a good idea.
On account of PPC advertising, we can get instant earnings.
But we only achieve earnings when our blog is set up with email marketing.
Otherwise, visitors will just come to our blog and then leave.
But if we collect email addresses from visitors, each email address brings us from 1-3$ per month.
These are 7 things I learned while blogging! If you have a desire, you can learn them too!
Take your blogging to the next
level.
Start building your online business today.