Once we have set up a blog properly: at least 20 good articles published on the blog, relevant ads on the blog, prepared email marketing…
Yes…Then it's time to promote our blog.
If we want to earn money, we have to attract online visitors to our blog. Without them, even the biggest online giants don't see any profit.
The more quality visitors we manage to attract to our blog, the higher our earnings will be at the end of the month.
Promoting a blog is something that needs to be done. The vast majority of bloggers fail here. Because they think promoting is hard and too difficult for them.
Because of that, some people do not promote at all, while others promote their blog in the wrong way.
Anyhow… Promoting is not hard at all. When we do it the right way, it's actually really easy!
With today's tips, you can learn how to promote your blog professionally!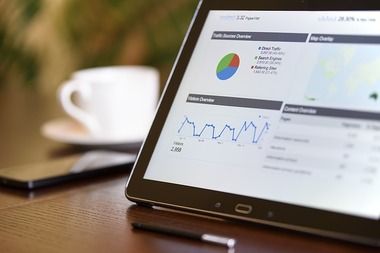 1.Email marketing:
Ofcourse…we need to have email marketing prepared, before we start our blog promotion. Otherwise, our blog visitors will just come and leave.
If we collect email addresses from our visitors, we can keep in touch with them through email marketing as long as they want to be on our list.
We can send email newsletters every week and promote a certain product. If we want to be successful with the promotion, we should care for our subscribers.
The more benefits our subscribers receive from us, the higher earnings from email marketing can be expected. We need to provide our subscribers with the best knowledge for our niche via email newsletters.
2.Social networks:
Social networks are also a channel through which we can successfully promote our blog. Some attract thousands of visitors to their blog every day, using social networks.
We can attract visitors for free or by paying for ads. Promotion that is free of charge takes a lot of time and results are not seen immediately.
Paid promotion however, is a way that can bring us instant results. If our blog is set up properly, we can triple the money we have spent on advertising.
3.Guest posting:
This is another great way to attract thousands of visitors in the long run. With this method we also improve our ranking in search engines. In the long run, this means more online visitors will find us through search engines.
Guest posting is publishing unique articles on other websites. These articles contains link to our blog. This link must be inserted in the article in a natural way.
Links to articles can be inserted into specific words. These words must be relevant to the subject of our blog. When we are Guest posting, it is also recommended that we choose a blog on the same subject as ours.
4.Advertising on other blogs:
We can successfully promote our blog on other blogs as well. On blogs that are related to our themes. This is definitely a good idea, because our targeted audience is also found on such blogs.
Some blogs attract over 300 thousand visitors per month. And on such blogs we can advertise our blog for a set price. Through the side banner ads, we can attract thousands of visitors to our blog on a monthly basis.
5.Regularly publishing articles on long keywords:
Keywords composed of 3 or more words have less competition. This means that if you write your articles on such keywords, you will be more likely to rank high among search results.
Additionally, if you do some optimization, articles will start to rank for shorter keywords as well. And that's definitely something worth doing, because as a result you can achieve a lot in a year.
You can get your blog from 0 visitors to 10 thousand visitors a month. And all these visitors will be visiting free of charge, straight from search engines!
That's it! … As you see, there are quite a few methods to successfully promote our blog.
We hope that you have a clearer picture now. If things are still not clear to you, put at least one method into practice and soon everything will be clear to you! (Sometimes, we need to start working in order to find out the answers to all of our other questions.)