Are you interested in finding photos for your blog? … Such photographs that you can legally use on your blog?
Well… if you do not want to have a problem with the law, it should certainly be of interest to you.
If you do not already know, we must not post every photo we find online to our blog. We need copyrights to use every photo.
You can purchase copyrighted photos on pages: IstockPhoto.com or ShutterStock.com.
Thousands of people buy photographs on these sites every month. Price of one photo is between one and thirty dollars. Price depends on size and popularity.
The more downloaded certain photo is, the more we have to pay for it.
The good side of these pages is that we can find millions of photos on them. For our blog we can find really beautiful photos. While the downside is that we can waste a lot of money on their sites.
We can also waste this money unnecessarily. Because if you do not already know, there are also some websites where we can find free photos.
And even these free photos, give us the copyrights we need.
Here are the 3 best sites where you will find everything you need completely free!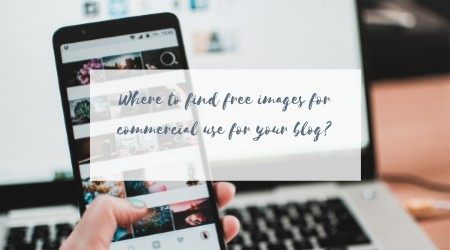 1.Pixabay: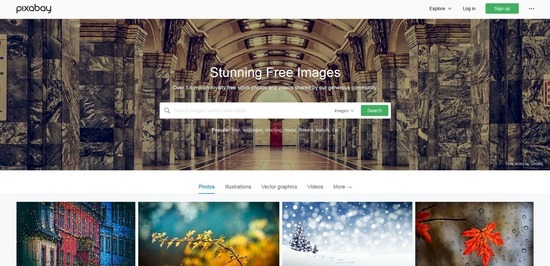 (URL: https://pixabay.com)
Here on this page a huge selection awaits you. You will surely be thrilled at the selection. Regardless of the subject matter of your blog, you will always find relevant photos on this page.
You can search for photos under certain categories. You can choose between categories: animals, computers, industry, religion, music, education, architecture, nature, sports, beauty, fitness, food, drink, business, finance, health, travel.
Just check out the Pixabay site and you'll see that you have a really huge selection!
2.Unsplash:

(URL: https://unsplash.com)
This is another website that is worth checking out. Here you will also find a huge selection of photos that you can easily post on your blog.
All the photos you get on this site can be used for commercial and non-commercial purposes. Specifically, Unsplash offers you the copyright to download, copy and edit photos from their site.
You do not have to pay a cent for photos. That being said, if a particular photographer has truly brought you great benefits, you can reward his work with a donation.
3.Pexel: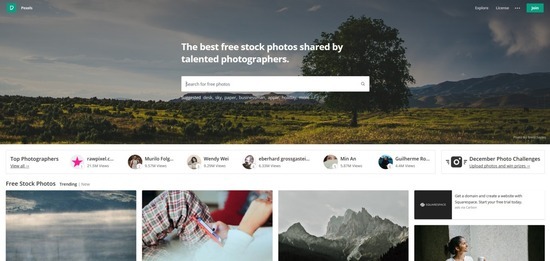 (URL: https://www.pexels.com)
If you have not heard about this page yet, it's time to get to know this page too. It would be a real shame to leave Pexel from our list. Because on their site there is a really varied selection.
The most likable is their website design. It is designed for entire screen resolution. Which enables more fun and relaxing browsing. Photos are an art in which we can enjoy.
It is therefore wise to not forget to add them to our blog. If we want our blog to be successful, publish beautiful photos on it. And you will definitely find such photos at Pexels.com.
That's it! On all the pages we just mentioned, you can find thousands of beautiful photos where you get all the necessary copyright to use them for commercial and non-commercial purposes.
For more information on using the photos you can find on these pages, read their terms of use.
Take your blogging to the next
level.
Start building your online business today.