Every hobby or business comes with certain expenses. We would be lying if we said they don't.
When you decide to start blogging, you can expect expenses that you will need to cover in order to start setting up and editing your blog.
In my opinion, the costs are rather low. This is not an expensive hobby such as golfing or model making. Blogging is not just a hobby but also a business for some. And we can also say that blogging is not an expensive business to run. These days, we will have much higher costs if we start a local business instead of online one.
Allow us to specify all costs that are associated with blogging in the following article.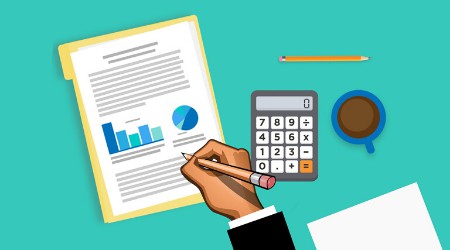 What are the costs if we decide to start blogging:
1.Computer purchase and Internet subscription:
Of course, we cannot work without it as this is the most basic tool we need for our work. We can work anywhere, anytime. All we need to work is will, a laptop and an internet connection.
A new good laptop can be purchased on the Amazon site for as little as 700$, and internet providers offer us fast internet access for as little as 20$ a month. That being said, we assume that you already have this as you would not be able to visit our blog otherwise. Right?
2.Domain registration and hosting:
Another basic cost that comes with blogging is certainly domain registration and hosting. SiteGround is currently offering you affordable and quality services.
To register one domain you will only pay 15.95$ a year with SiteGround. Blog hosting for a year will cost you around 80$. It depends on which package you choose.
They offer several different packages at SiteGround. For beginners, StartUp and GrowBig would be the best option. Most of all, it is recommended that you opt for WordPress hosting with them, because it offers everything that every blogger needs.
3.Monthly subscription for email marketing service:
There is a huge variety of providers offering us the tools to set up professional email marketing. We use AWeber on our blog and we also recommend this provider to you if you decide to start blogging.
If you start blogging, it will be worthwhile to use email marketing, because with it you will be able to maximize your online sales. When you start using email marketing, you will be able to keep in touch with your online visitors.
You will be able to send them an email anytime you want. And subscribers will be able to stay in touch with you as long as they subscribe to your newsletter. The final cost of using email marketing at AWeber is 19$ per month for 500 subscribers.
Statistically, with 500 subscribers per month, you can earn at least 500$ if your email marketing is set up properly.
4.Writing or ordering articles for your blog:
Content is what will get visitors to your blog and make them buy something in the end. If you write the articles yourself, you will have virtually no cost with this. In this case, you only have to invest your time.
If you do not find joy in write articles, then you can order articles on the Fiverr website, where you will get a 500 word article for 5$. When ordering, you will need to be careful to order articles only from experienced writers who will deliver original and quality content.
If this is left unchecked, then your visitors will not be spending more than 30 seconds on your blog. This is obviously not good for business. If you want to set up a successful blog you need to feature at least 30 unique and quality articles which may end up costing you 150$ on Fiverr website or nothing at all, if you write the articles yourself.
5.Working on off and on site optimization:
This is another type of cost that some bloggers have. In the end, it depends on what you choose. To explain, working on optimization is one of the ways through which we get online visitors through search engines.
These visitors will later bring us sales and profits. So this is certainly an aspect you should look into.
If you are a beginner and do not know how optimization works you basically have two options. The first option is to hire SEO company to help you optimize your blog. Alternatively, you can do the work yourself.
You can learn how optimization works in this guide. Anyway, you should know that we can invest any amount into blog optimization. It can be 100,200 or 2000$. In my experience, optimizing a blog for the right keywords can more than triple our investment.
6.Working on paid ads:
Bloggers decide for paid ads in order to get visitors to their blog in a quick way. This is a way where we can quickly earn new commissions if we are doing affiliate marketing.
We only start this work when we have a well monetized blog, because otherwise we lose money. We need to use email marketing to maximize our online earnings. This is what most bloggers are doing. Most bloggers who work on paid ads have properly set up email marketing. They always collect email addresses from visitors who come to the blog via paid ads. In return for their email address, they are offered a free gift. For example, we can provide an eBook, video tutorial, or advanced guide as a free gift.
Finally, if everything is set up properly, we may be able to get instants profits from paid advertising. Initially, we can invest 5$ per day for advertising, and later even 500$. Once our investment is returned, we can make quick progress with PPC ads online.
Final thought: What do you think? Are the costs high?
In the end there are of course quite a few costs that are a part of blogging. But we need to know that these costs can be reduced considerably if we ourselves do a lot of work, or if we decide to blog as a hobby and not a business.
Later when we learn how blogging works, we can try to turn our hobby into a business. In the end, this is a business that we think is worth investing in. Once we have set up a successful online business, it works completely automatically. If we want to sell something in a local store we need to be directly present. This is not necessary online, because all the work is done for us by a blog that works automatically even when we are on vacation.