We use AWeber on our site. Here in this article, we will tell you exactly why and how we use AWeber. If you read the entire article, you will discover how you too can start using this tool!
If you do not yet know AWeber is considered the most recognized company dealing with the email marketing platform in the world. On their official site: https://www.aweber.com, they help bloggers and businesses create emails that people adore.
With this mission they succeed in helping AWeber users constantly connect with their customers. That is why bloggers and all companies that use this modern tool increase their earnings to the maximum level. Believe it or not, but email marketing is these days even better than telephone sales!
Why do we as well as other bloggers and all successful companies use AWeber on our sites?
1.They offer 100% support to set up successful email marketing: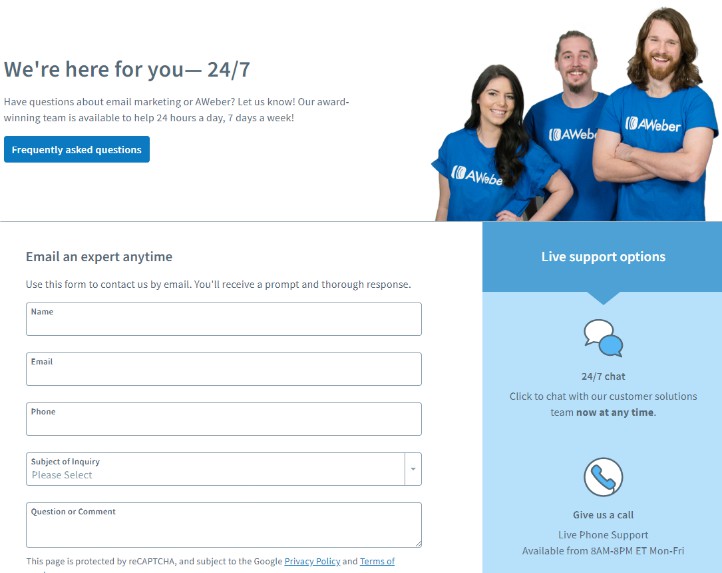 We decided for them primarily because they helped us to do exactly what they promised us as we were still complete beginners. Their friendly team helped us with every question. They always offer quick and accurate answers to our questions – 24/7 – every day of the week, via phone, email or online chat.
2.Their services are easy to use and work entirely without any complications: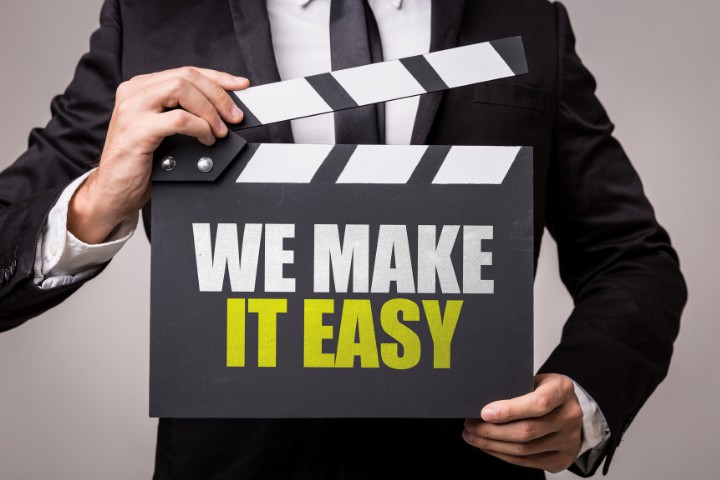 The best thing is that AWeber services are extremely easy to use for complete beginners. As soon as we log in to our user account, they describe exactly what we need to do step by step. Then we can start by setting up successful email marketing in just a few minutes.
3.The best thing is that their services work in an automatic way: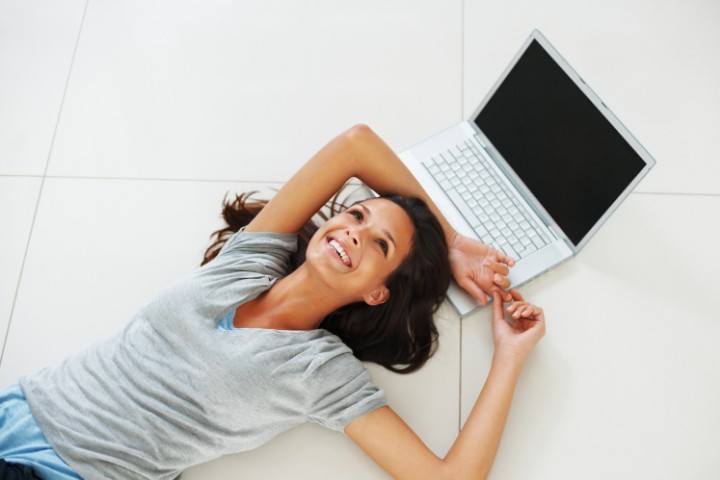 This is what is not possible with telephone sales. With AWeber services we can make our emails fully automatic. For email subscribers, we can write 10, 20 or even 100 emails that will be sent to all subscribers automatically, one after the other, every day, or every third day.
How do we use AWeber and how you too can start using it today?
Step 1 – Register your user account at AWeber site: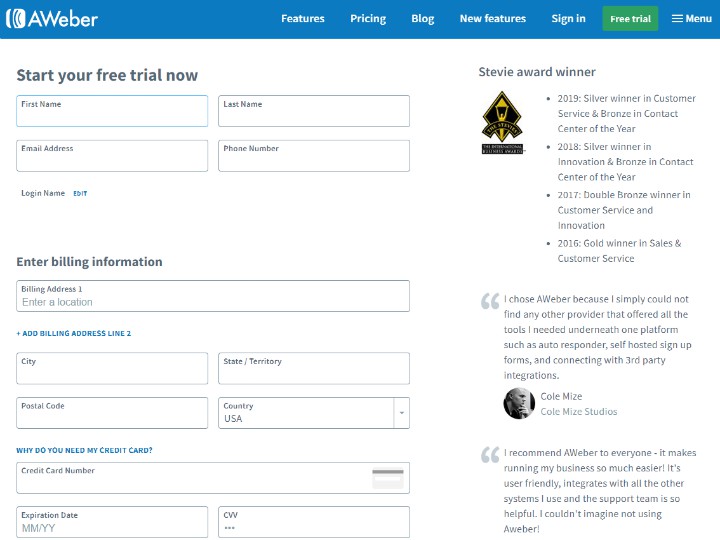 The first thing you need to do in order to start working on email marketing is to register an account on their official site https://www.aweber.com.  Check their offer a bit and then opt for the option that best suits you. Currently, AWeber offers you 30 Day Free Trial for the use of their services.
Who is AWeber suitable for?
For those that are interested in blogging and affiliate marketing. It is also suitable for individuals that own either small or large business and want to increase local or online sales with automated email marketing campaign.
Who is it not suitable for?
For those that do not believe in the effectiveness of email marketing, those that do not want to educate themselves or write even a single short email for potential customers. (Even though AWeber team offers all the support you need to succeed, it is not suitable for those who have no interest in working on marketing automation.)

Step 2 – Arrange email mailbox for email marketing purposes: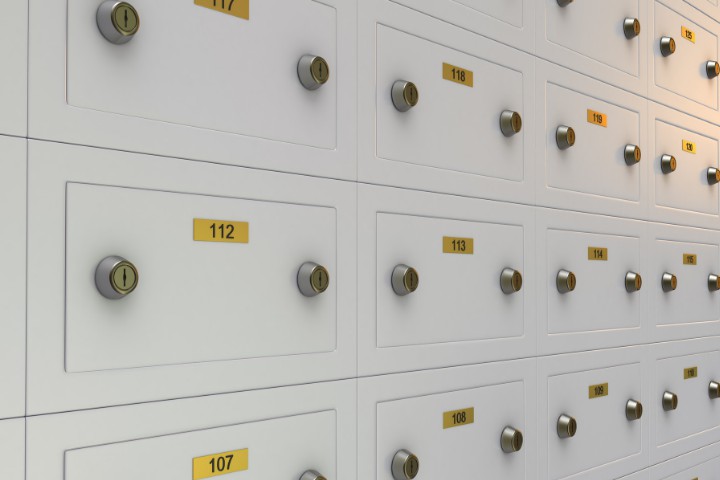 Email marketing policy requires that anyone using email marketing must have published address at the end of the email. This can be a business address, or the address of the mailbox. Most bloggers use the mailbox for email marketing as you can get one extremely easy. You must step into your local post office and apply for the registration of a new mailbox. If you wish, you can also perform this process online. These days there are a lot of companies that offer such services at a great price.
Step 3 – Register a domain, hosting and create an email address: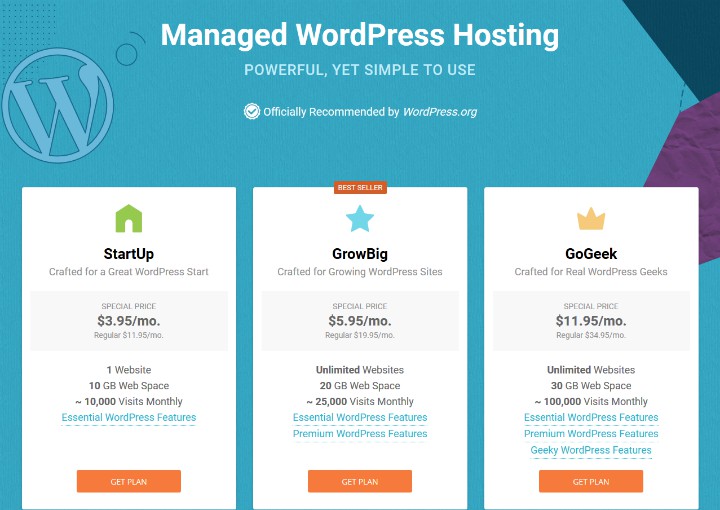 In the third step, register your domain and hosting, if you do not already have one. You can do this with SiteGround provider, they offer you excellent services. Once you have all this sorted out, you need to create your email address in hosting control panel that will be used for email marketing. For example, this email address may be: james@yourdomain.com or alisa@yourdomain.com.
Step 4 – Create your first list for subscribers: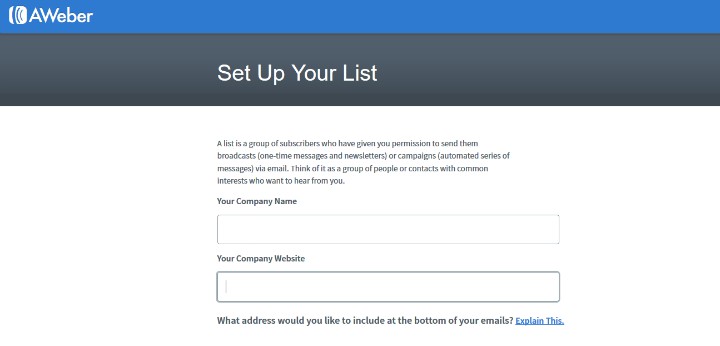 After you have your own AWeber user account, your mailbox, your domain and email address, you can start working on email marketing. You start your work by first creating an email list for your subscribers. You need to find the button – Create A List – and then fill in some data under the settings: basic settings, personalize your list, confirmation message.
Step 5 – Start writing your emails: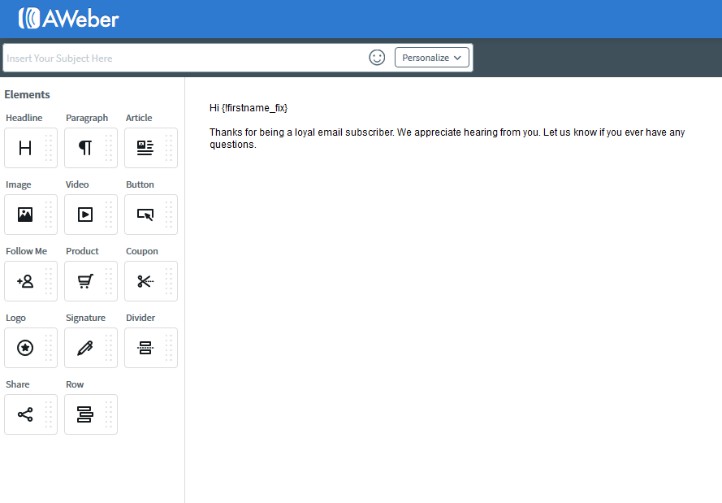 In the fifth step, you can start writing your emails. In these emails write on the topic of your blog. In your AWeber user account, click the button – Messages => Drafts => Create A Message => Drag & Drop Email Builder. Once you've clicked on all these buttons, you can start writing your emails. First, write the email headline and then start writing the content. Finally click on the button – Save And Exit.
Step 6 – Download your emails from Drafts to Follow up series: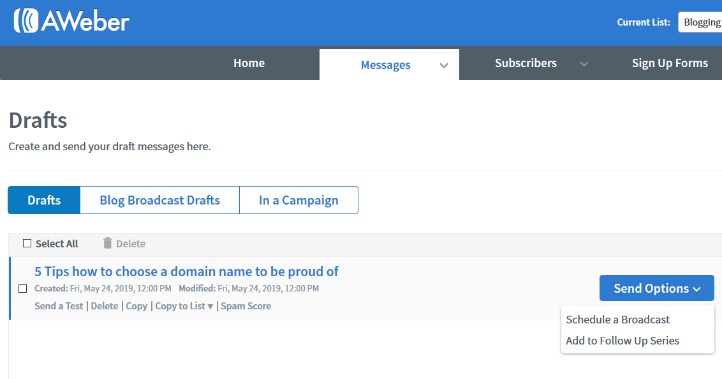 Emails that are in Drafts are intended for writing and editing and emails in the Follow up series are intended for automated emails. Here you can specify: which email your customer will receive first, which one he will receive after the first, second, third, and so on. You can set a time at which your subscribers will receive an email. And you can set days between each email. You can transfer emails from Drafts to the Follow up series by clicking button in the Drafts section – Send Options => Add Follow Up Series.
Step 7 – Go to Follow up series: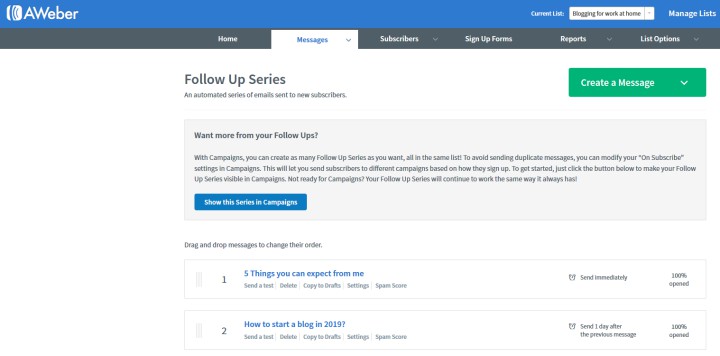 Once you've transferred emails from the Drafts to Follow up series, go to Follow Up series where you will find your emails. There you will be able to set up how they will be sent to your subscribers. (Order, time, and time between days.) You send first email immediately upon subscription to email newsletter, next email is sent the day after, the 10 next emails are sent every second day, the next 5 emails are sent every third day and from 17th email on send them every fourth day. Send emails at different times: 9:00 AM, 12:00 AM and 6:00 PM. You can do all these settings by clicking the button – Settings.
Step 8 – Create your first Sing up Form: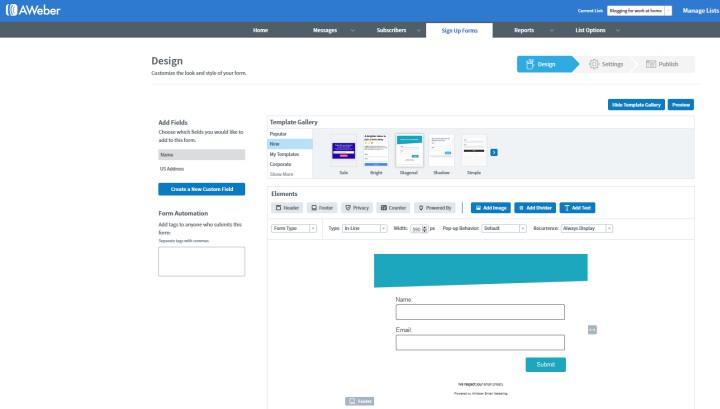 In the eight step, create your Sing up form, which you will later insert into your blog. To do this, click on the button in AWeber user account – Sing Up Forms => Create A Sign Up Form. The process of creation is simple because the tool guides you step by step. First you select the design you want then save it by clicking on the button – Save. Then you go to the button – Go To Step 2, where you fill out some basic information. In the end you go to step 3 where you insert the form easily to your blog.
Step 9 – Offer a great gift for email address: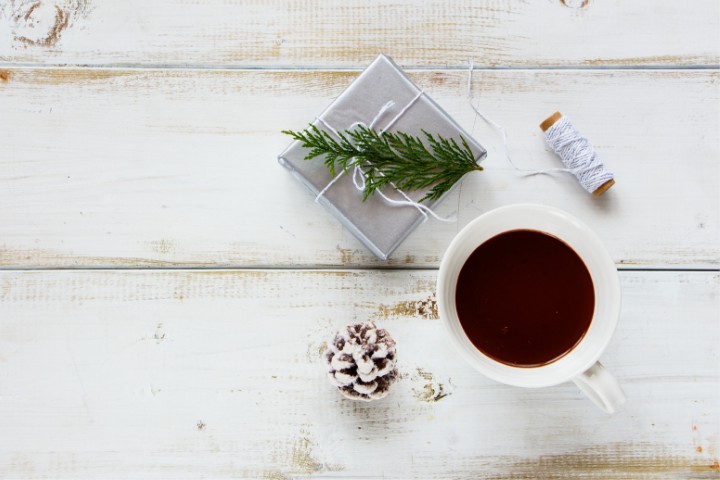 If you want your sign up form for email newsletter work great, you need to offer your web visitors an appropriate gift in exchange for their email address. You can offer them an e-book, a video clip, or an article in which they get advanced content. You need to offer them something they want. For example, if you are in weight loss niche, you can offer them advanced content where they get 5 easy steps to achieve perfect figure this year.
Step 10 – Attracting online visitors: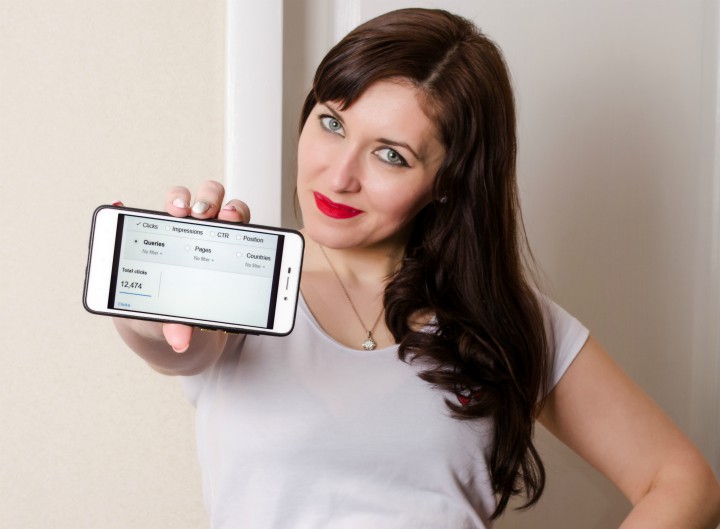 If you want to have more and more subscribers on your email list, start attracting high-quality visitors to your blog. You can reach visitors in a paid or for free. You can attract them via Google, Bing or Yahoo search engine or social media like Facebook, Twitter, Instagram or Pinterest.
ADDITIONAL ADVICE HOW TO START WRITING EMAIL MARKETING CONTENT:
FIRST EMAIL – Title: What can you expect from me?
Here we will describe what our customers can expect from us in the near future if they will regularly follow us. We need to describe them all the benefits so they do not miss our emails. At the same time, we share a link to the gifts we promised when subscribing to e-news.
SECOND EMAIL – Title: 5 My experiences over which I am proud
In the second email, we always present our story to our subscribers. We need to build a friendly relationship with them and show them we understand them. So, here in second email, we start sharing our experiences in the field of our blog topics.
THIRD EMAIL – Title: These were my beginner mistakes when shaping my figure
In this email, we can begin to write about our mistakes, for example in weight loss, if this is the topic of our blog. Here we describe what problems and mistakes we encountered at the beginning when we were completely without experience and knowledge.
FOURTH EMAIL – Title: A new guide to cooking low-calorie and delicious meals
Here we can write about how to do something greatly. For example, if we are in weight loss niche, we can write about how to cook a simple lunch which contains low amount of calories and happens to be very delicious.
FIFTH EMAIL: – Title: 5 Frequently asked questions by overweight people
Here we can already write about the 5 most common questions most people have in our chosen niche. Questions must be answer in the best way we can so they can be enthusiastic about the email.
SIXTH EMAIL: – Title: How are you doing?
In the sixth email, we can write about what we are doing right now. How we are, how do we chase away the boredom, what have we experienced lately? We are building trust with our subscribers by sharing our experience.
SEVENTH EMAIL: – Title: Do you know how to lose weight 2 times faster?
Content in the seventh email may already be promotional. We must offer subscribers products or services that will help them. For example, if we are in a weight loss niche, we have on our list people who want to lose weight and therefore we offer them weight loss products from the partner site MoreNiche.
EIGHT TO 30 EMAIL:
From the seventh email on, continue by writing quality content. Do this until you have at least 30 emails written. When writing, be sure to maintain quality. Write useful content and promotional content in which you offer certain services or products. See that you have promotional emails on every 3 informational emails.
[table id=23 /]
Concluding thought: What do you think, do you already have the idea of ​​how to set up email marketing?
If you want your email marketing to be as successful as possible, we recommend that you educate yourself, work and persist. Because this is the only way to get results.
You need to know that there are no quick online earnings. Plenty of knowledge is needed before we start to achieve excellent results in email marketing.
If this is what you 100% want, sign up for Mark Ling webinar… If you do not know yet, Mark is a true expert in the field of email marketing.
If you are interested in working on email marketing: educate yourself and work smarter. Let the system work for you and not vice versa!