It's interesting how the world works today, isn't it? Everything revolves around the web, computer and email. This makes email marketing even more effective today than telephone sales. Sending emails is the fastest, cheapest, and most automated form of communication.
Just think about the profit we can make once the system works for us and not we for the system! All the largest and smallest businesses use email marketing to increase sales. Email marketing is also used by bloggers that work with affiliate marketing.
In this article we will explain in detail: what exactly is email marketing, how does it work and how you can start working on email marketing as complete beginner.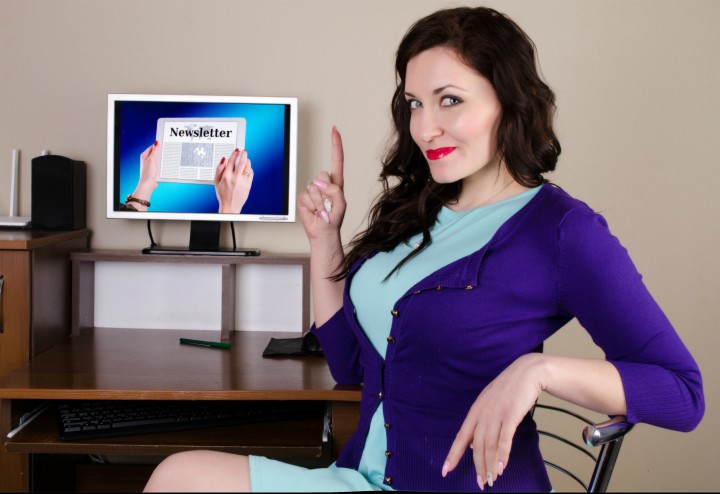 1.What is email marketing?
Email marketing is an online tool with which we maximize our online sales. It allows you to create targeted messages for your customers. This is how we build relationship with our customers.
When our customers trust us more and are impressed with our content, it is guaranteed that our sales will increase regardless of what we are selling. We can, for example, use affiliate marketing and achieve excellent earnings in this field.
2.How does it work?
Email marketing works in a simpler way than you think. When I, Sandra, first started working on email marketing, I thought it was difficult work. But later I realized I was wrong. If you can write 10 informational, 10 fun and 10 promotional emails, you can start working on email marketing too.
We explain in detail why and how we use email marketing in the following article: Discover why and how we use AWeber. If you do not already know, AWeber is the best tool for successful email marketing, so it is worthwhile to read the article because you will learn a lot about email marketing.
3.How can you get started?
If you decide to work on email marketing, it is certainly a good idea. If you don't know, email marketing is a fully automated system. This means that once we have a system in place, it works for us night and day. This means that the emails we set up are sent to our customers completely automatically and we can expect to make money even when while we are doing nothing.
To get earnings, it is enough we have at least 30 written emails for our subscribers and that we have a subscription form on our blog through which we will collect email subscribers. All this can be done through the AWeber tool. Once we have email marketing set up, we will get earnings when we have a targeted audience on our email list.
You can learn all this by attending a webinar hosted by successful blogger and email marketer Mark Ling. In the webinar you will learn how to start with email marketing as an absolute beginner and become a real expert in only a few weeks. Mark Ling will reveal to you in a webinar how he earns well over 10,000$ a month through email marketing.