Once you have blog set up at WordPress platform, the use of finished blog is fairly easy even for complete beginners.
In this article we will teach you how you can successfully use your blog in such a way that you will advance your blogging and set up a profitable blog over time.
How to use a blog as a beginner:
After our blog is completed, we bloggers only need to maintain and update it.
In this work, we need to know: how to publish a new article by scheduling, how to make a backup of our blog, how to use a domain email address, how to publish on our blog subscription form to e-news, how to make our blog profitable.
This is what we need to know and what we need to work on once our blog is done. We recommend that you read this entire article and you will be well on your way to setting up a successful blog that will earn you good additional or primary earnings through affiliate marketing.
1.
How to publish a new article:
You can write some new articles for your blog on the topic of your blog. This will make your blog even more authoritative. Optionally, you can order articles from experienced writers on the Fiverr site.
After you have a new article to publish on your blog, log in to the dashboard of your blog and there click button >> Posts – Add New. You can then fill in the title of the article and add the text and insert the relevant picture into the article by clicking on the button >> Add media.
Once you have the article properly edited, you can click the >> Publish button on the right side. This will instantly publish your article. However, if you want to schedule a post you need to click on Edit button, this button can be found next to "Publish immediately".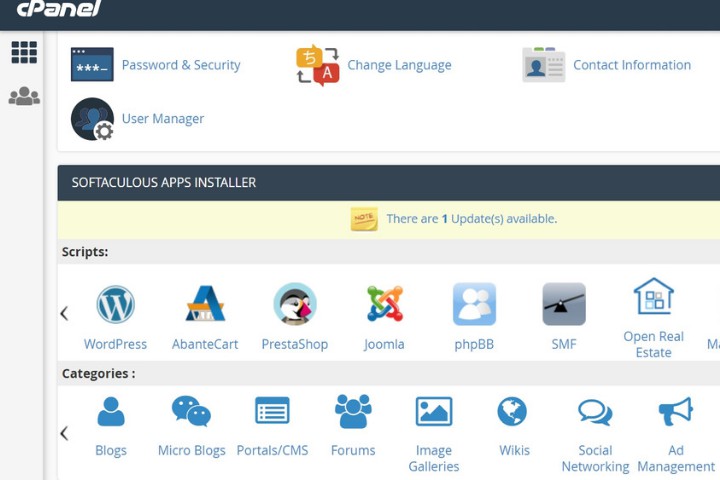 It's a good idea to have a backup of your blog so you do not have to worry when something goes wrong on your blog. When building your blog with new WordPress Plugins, sometimes you want to get the blog back to the previous version.
You can make a backup of your blog in the control panel of SiteGround hosting, if you have registered hosting with them. You need to log in to Siteground Cpanel and then click on the button >> Portal Cms – All installations – Backup … Finally, create a backup by clicking the Backup Installation button.
You can use this backup whenever your blog does not work as it should. Sometimes malfunctioning of blog occurs when we install or update new WordPress plugin. In this case, you can bring your blog back to the previous version by clicking on the button >> Backups and Restore – Restore. Try creating a backup yourself and you will see that the process is easy. If something is unclear, you can still contact your SiteGround support and they will definitely be happy to teach you.
3.
How to use a domain email address:
If we have a domain registered for our blog such as: weightlossmonth.com, we can create multiple email addresses for this domain in the control panel of our hosting. For example: admin@weightlossmonth.com, info@weightlossmonth.com, albert@weightlossmonth.com.
Each email address can be used for a specific purpose. For example we can use admin@weightlossmonth.com for contact form on our blog. We can use albert@weightlossmonth.com for the purpose of an email marketing campaign through the AWeber tool.
We can create email addresses in a very simple way. In SiteGround Cpanel, find and click the button >> Email Accounts – Add Email Account. Once you have your email address created, you can use the mail by clicking the button >> Access Webmail.
4.
How to post subscription form on the blog:
Creating subscription form to e-newsletter plays an important role. We need to have a subscription form on our blog because only then we can collect e- mail addresses from our visitors and keep in touch with our visitors as long as they are subscribed to our newsletter. In this way, we maximize online sales.
Creating entire email marketing campaign is actually extremely easy, even for complete beginners. AWeber tool offers 100% support when creating automated email messages that will increase your online earnings. Plus they also offer creation of subscription form and teach you how to post it on your blog. Read this article and you'll see how easy it is to do it!
5.
How to make our blog profitable:
Once your blog is set up, don't worry too much about when your earnings will come. Don't overthink, you should just do what needs to be done and the earning will come at the right time. Don't let doubts stop you on your path.
You need to believe in the process. In this article, we have described how you can easily, as a complete beginner, use your blog in a smart way. If you want to make money 2 times faster, we recommend reading this remarkable article: 5 Simple steps to making your blog profitable.