There are quite a few things that we need to know before we decide to start blogging. If we are not familiar with these facts, we will probably be making plenty of blogging mistakes that will waste our time and money!
In order to avoid this, you should read all listed facts and start to work less but smarter, like others are doing.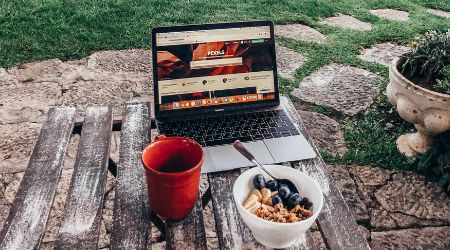 5 Things to know before you start with blogging:
1.Take time to deliberate when choosing a domain:
The domain plays a very important role. The domain represents your brand – a name by which your blog is recognized. Therefore, it is important that the domain is: short, unique and original.
Just look how unique and original domains the biggest online giants have. Think about how you can pick something original for your blog as well.
2.Blog speed is not a wish, but expectation:
Fast blog speed is not a desire but expectation of every web user. Our blog needs to work fast on desktops and all mobile devices.
Think of who will want to read your articles if it takes entire 10 seconds to load a page. No one is the obvious answer. Nobody has so much time to spare these days. Everyone will rather visit another blog that works faster.
Therefore, it is wise to choose a quality hosting provider. SiteGround provides you with the most responsive servers.
3.80% of visitors only visit the blog once:
A lot of people these days start blogging as a hobby. On the blog, they write about a topic in which they find their joy and passion. And they get visitors from online search engines and social networks.
They often think that they are getting regular blog followers or loyal fans. But the truth is that 80% of all visitors will never visit us again. After 10 minutes they forget that our blog even exists.
This is because we do not collect email addresses from these visitors, because we have no email marketing and dedicated Facebook group, or because we do not use Web Push notification service.
These are the only services that allow us to gain regular blog followers and help make our blog extremely successful.
4.Content is king and visitors queen:
Good content that helps solve problems for our audience is crucial. In addition, we need visitors for good earnings.
All successful bloggers say that content is king, and visitors are queen. Every blogger should be aware of this. This is something that you should pay a lot of attention.
If we work in all other areas and forget about these two aspects, we cannot expect to make money. The fact is that even local stores need products and visitors to make profit.
5.Blog monetization is another important thing:
With blog monetization we make sure that we promote proper services and products. If we write about off road motors on the blog, then we should promote similar services and products in our articles.
We can make this happen by working on affiliate marketing, or by adding Google Adsense to our blog. We can monetize our blog in many different ways. Affiliate marketing is by far the best option for all beginner bloggers as well as experts!